I've been pretty caught up with everything happening lately and couldn't find the time to update.
Decided I'd update about Bowie Wong's designs.
I picked 2 from his collection. Feel free to view the whole collection at
Bowie.com.au
I have a thing for off shoulder dresses and tops, no particular reason why, I just think they look pretty awesome, shoulde blades are always nice to show. I love the rounded heel pumps she's using as well.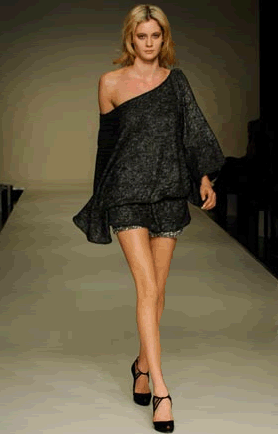 Courtesy Of Bowie Wong